Start by choosing from our selection of predesigned homes that most closely match your dream.
Choose from home designs that allows you to take advantage of your land and how you would prefer to use it in your own unique way. We can help you find the plan that speaks to you, and customize it to fit your taste in design or location.
For example, let's say you're looking for a lake front home with a view. We have designs with large windows so you can always enjoy the water and sun bouncing off of it. Whether you are looking for a single level bungalow or a home with some extra bedrooms for when the family gets together, we can offer you designs that have been successful in the past for customers looking for similar builds.
If you still aren't sure what style you would like then you should know that our home designs can be altered and customized. You deserve to live in the features that you can be proud of. Exposed beams, wooden railings, and cottage style kitchens can all be added to your build. Imagine your own two bedroom cottage in a post and beam frame overlooking a golf course!
All of this to say that existing home designs can easily be tweaked to change or add a feature that is more suited to your specific lifestyle and needs.
Customize the plans to suite you.
You can save time waiting for drawings to be created and edited before building can begin! The home plan you choose is ready when you are, all you have to do is choose the location and the rest of the process will follow seamlessly.
At Timber Ridge Homes, we can customize any aspect of the home for you. After all, we want you to have your dream space. You won't have to worry about workmanship or faulty equipment because Timber Ridge Homes provides you with a full New Home Warranty to put your mind at ease.
We at Timber Ridge Homes also work with you to build your home however you like. Our homes are semi-prefabricated and can be delivered to the location of your choice. This means that if you would like to finish the house after it's "locked up" (meaning that all the walls, windows and doors can be secured) then we can help you do that. This can give you the chance to paint the home yourself, install your own kitchen appliances and more.
See the whole project on paper.
We start by bringing your new cottage or cabin design to life using 3D design technology so you can see your house and the cost of the entire build before a shovel touches the earth. This means that you can make changes to your custom build while they are still easy and cheap to do.
For example, imagine you love the interior of the home, but that you want some exposed timber accents to the exterior of your home. With this process, we can show you what that design would look like, the potential increase or decrease in the cost and timeline of the design.
Sometimes what's in your head will not always work with certain aspects of the build or your land. Because we design homes, you will have your ideas brought to life in front of you. This means, you will be able to visualize the final product more completely.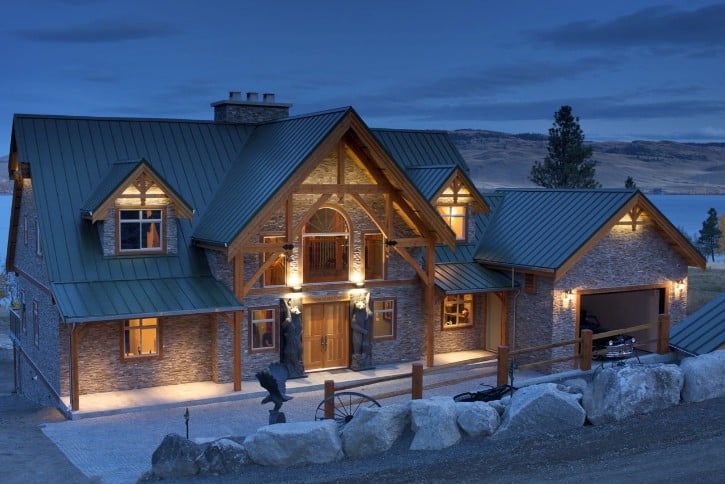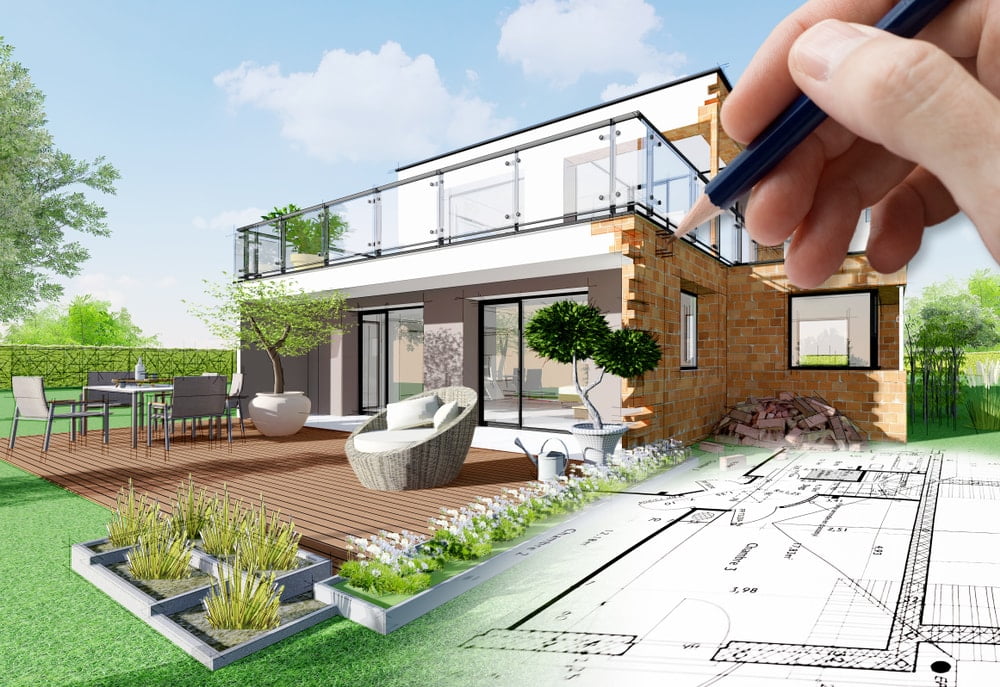 Hassle free permit applications.
Timber Ridge Homes also helps you complete the permitting and construction drawings to build your home by giving you everything you would need to submit for permit applications. We have experience in many different town's and rural neighbourhoods and we use that to keep your process headache free.
At Timber Ridge Homes, it is our first priority to make sure you get your dream home, your way, and on your lot. So you have the option to have the supplies delivered to your lot for you to build it with your team, or we can do the custom home project for you.
Take the first step today and talk to one of our home design and build professionals to get a full overview of our custom home services. And start creating your dream home, cabin or cottage.