Want to keep it simple! Choose your favorite layout from our
pre-designed homes and floor plans and tailor it to your needs
Save time waiting for drawings to be created and edited before building can begin. The home plan you choose is ready when you are, all you have to do is provide the location and the rest of the pieces will fall into place. Choose from home designs that allow you to take advantage of your land and bring your vision to life. Using the parameters defined by your lot, location and lifestyle, we can help find the house design or layout that speaks to you and customize it to suit your needs and tastes.
For example, are you looking for a lakefront home with a view? Browse our designs and floor plans with dramatic, floor-to-ceiling windows to create the best of indoor/ outdoor living. Whether you're looking for a single level bungalow or a home with extra space for those out of town guests, we offer tried and true designs for every life and style.
Once we've narrowed down your preferences to a specific architectural style or floor plan it's easy to tweak the details to create a space best suited to your preferences or needs. Exposed beams, full height stone fireplaces, open-concept floor plans – we can make it all happen.
"Looking for something more unique? Work with our team of creative professionals to curate your dream space, from concept to completion"
Do you have a vision specific to you and yours? Are you interested in creating a one-of-a-kind legacy for your family to enjoy for generations to come? Our in-house team of designers and architects are here to help. Let's work together to create a design and floor plan that speak to the individualism of you and the land that you're building on.
Whether you're after a streamlined modern structure with clean lines or a rustic mountain lodge utilizing local, rugged materials we want to take your dreams from vision to reality, starting with a pencil and paper. You provide your wish list, lot details and budget and we'll transform those ideas into a fully realized concept.
See the whole project on paper.
Whether you've opted for a pre-designed layout or gone fully-custom, we start bringing the build to life by utilizing state-of-the-art design technology. We render your dream space in three dimensions so that – before a shovel even touches the earth – you can move through your space to understand what the finished product will look like and to better understand the cost of the project. This also allows you to make changes to the build at the design stage while it's simple and cost-effective to do.
This means that if you love the floor plan of the space but want to add interesting architectural elements – say, exposed timber accents to your exterior – these can be easily incorporated to both the design and budget. We can show you both what these changes would look like and how they may affect the costs and timeline of the design.
From plotting the structure on your site plan to providing 3D renderings and corresponding budgets for your review, you will be well-versed on what to expect before we even break ground.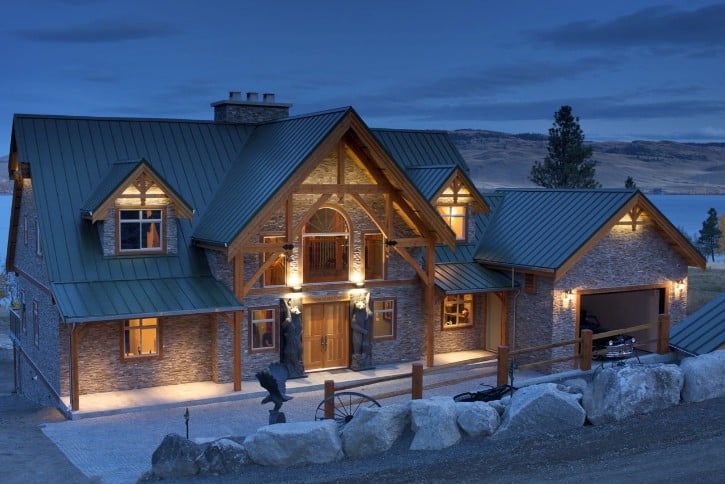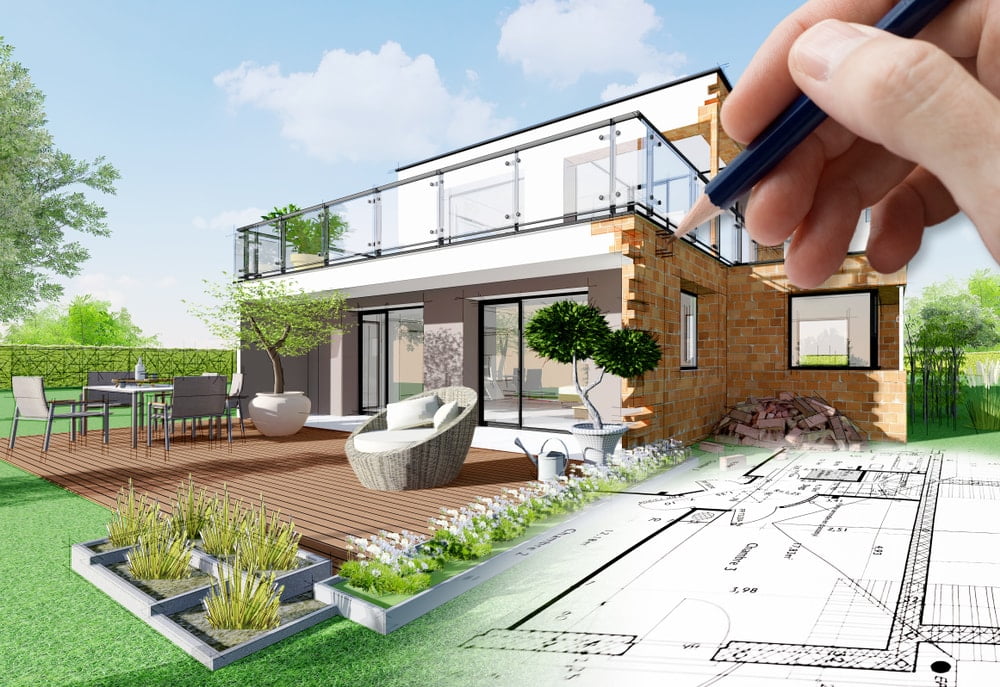 Hassle free permit applications.
Timber Ridge Homes can also help you navigate the permitting process required to build your new home. Our team can provide all necessary materials – permit/ construction drawings, details for your community's architectural and aesthetic guidelines, etc. – needed to fulfill the permitting process within your desired community. We have firsthand experience and knowledge of these processes and work directly with your town or rural neighborhood to keep the experience headache-free.
Take the first step today and talk to one of our home design/ build professionals to get a full overview of our services. Let's get the conversation going and start creating your dream home, cabin or cottage!