The typical cost of constructing a timber frame house ranges from $150 to $400 per square foot.
A timber frame home has thick, handcrafted beams that soar far above large open flooring. The cost of constructing a timber frame house is usually greater than that of a stick-built house, but how much should you expect to pay to build your timber frame house? Here, we'll take you through the typical expenses of creating a log home—as well as some of the elements that will influence the final cost.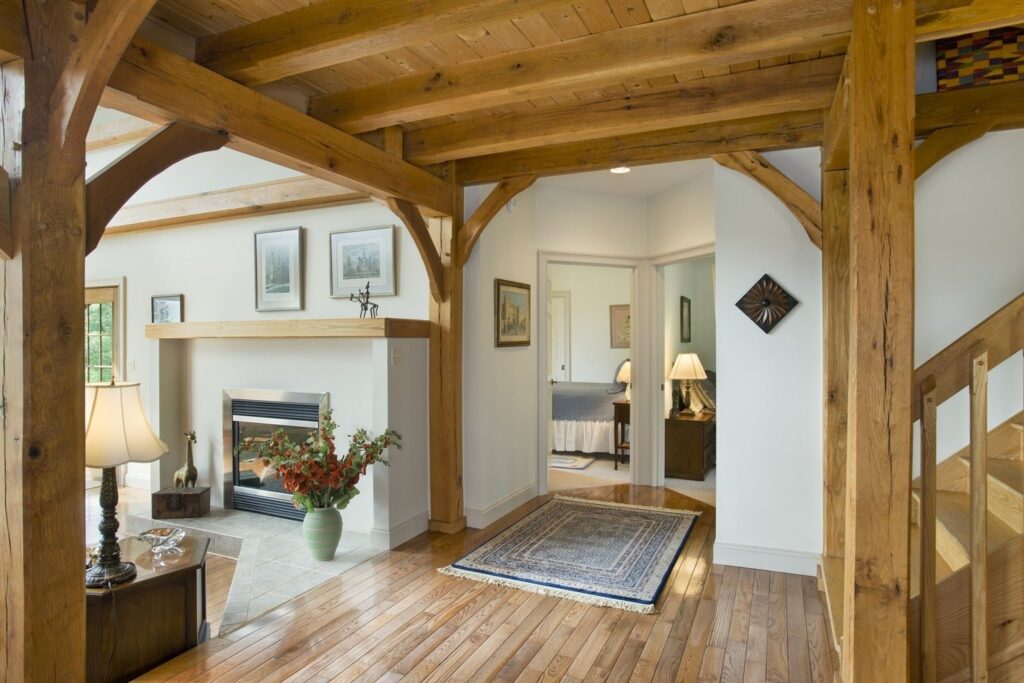 Timber frame houses may appear to be ordinary from the outside, but they are spectacular on the inside.
What is a Timber Frame Home?
Timber frame houses are supported by the huge posts and beams that make up their external structure, which dates back millennia. Each piece of timber is milled for a certain floor plan in the more conventional style, with pieces fitting together through mortises and tenons (featuring a wooden peg in one timber that fits perfectly into a pre-cut joint in the other). Although this is not the case in new construction methods, there are several more contemporary techniques as well as mixed-construction models that employ the same basic components.
How Much Does It Cost to Build a Timber Frame Vacation Home Per Square Foot?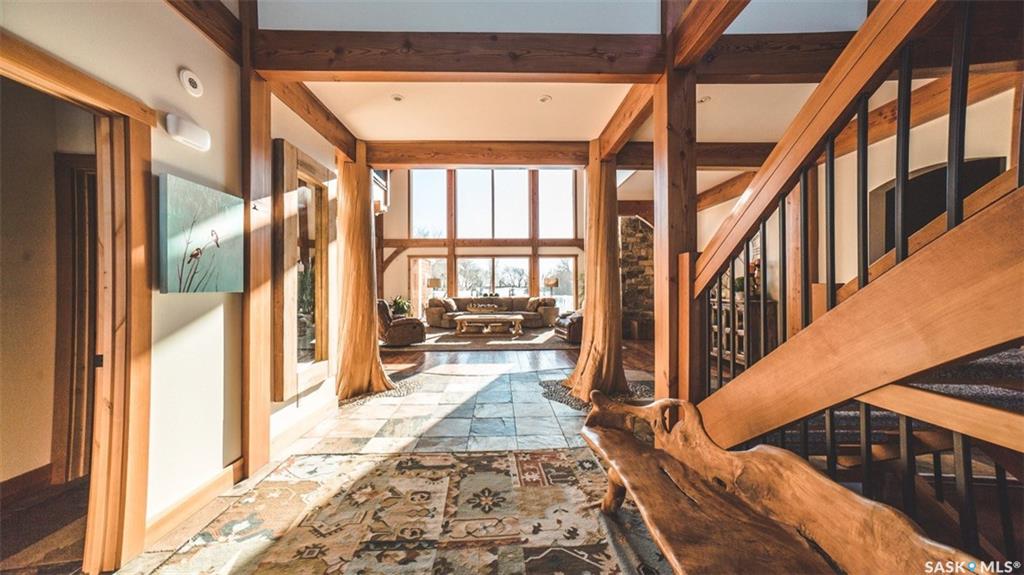 Because almost all timber frame houses are bespoke and because the various lot types have varying demands, they generally have a wide range of potential expenses.The cost of a timber frame house varies depending on the style and type of wood utilized, with prices ranging from $150 to $400 per square foot. The most basic, low-cost wood is eastern wood pine; other types of timber—such as Douglas Fir, Red Cedar, and Oak—will most likely cost you more.
While price-per-square-foot is the most reliable basis for a general cost estimate, timber frame homes compared to traditionally constructed ones, it is less accurate.If you want a living area with roomy, vaulted, cathedral ceilings that many think of when thinking about this style of design, you'll also have to take into account the overall volume of space—or assume that you'll fall closer to the higher end of the average range at this point.
The cost per square foot for a timber frame house is also significantly affected by the degree to which you'll outsourcing the labor. A fairly basic design with mid-range materials that is completed in full, the turnkey style would cost from $200 to $250 per square foot. For a comparable house, those who intend to use existing plans and do some of the labor themselves would pay between $150 and $175 per square foot.
A timber frame house will cost 20% more than a comparable stick-built home, regardless of the design.
How Much Does It Cost to Build a Timber Frame Home Near You?
Region: The cost of hiring a local custom home builder varies by region. It is more expensive in different parts of Canada than others. This is because as rural custom home builders, we are project managers which collect quotes, and ultimately hire local trades to complete the work of framing, plumbing, drywalling, tiling your kitchen, bathroom and more.
Province: Provinces such as British Columbia are higher than the national average. This is because there are different rules and costs associated with labour and machinery rentals. Finding a rural location in Alberta can save you money per square foot (even if you are close to a ski-hill).
Rural vs. Urban: The terrain is critical. If your lot is on a slope or side of a mountain, you'll have to pay for deeper foundations, grading, or retaining walls to keep the frame secure. You'll also need to establish those services and take into account their cost if your site lacks basic utility connections (sewage, water, electricity).
Benefits of a Timber Frame Home
The distinctive appearance that usually draws people to timber frame houses: Timber frame homes combine a rustic atmosphere with sophisticated architecture, giving them an airy yet comfortable feel and a timeless quality suited to any sort of environment. Because they are entirely supported by external beams, timber frame houses need no interior load-bearing walls and offer a extremely flexible range of possibilities for the inside floor plan, allowing many owners to pick an open layout or utilize modular walls.
With materials typically built to a custom plan and then packaged and shipped from the factory to your parcel of land. From there, the different parts are assembled on site. Timber frame homes are also a popular choice for individuals wanting to save time and money on labor expenses.
What is the lifespan of a timber frame house?
A timber house can last a century or more if built properly, with the proper wood preparation, precise construction methods, and regular care. European timber frame buildings have been constructed as far back as the early 12th century.
Our manufacturer's guarantee on a timber frame is usually for ten to 40 years depending on the builders insurance and design of the home. Although sometimes these homes may stick around longer. It is a widely held belief in the construction business that a softwood timber-framed structure should last 25-30 years.
Timber frame homes are built to ancient designs and, as a result, are highly robust—with little upkeep required of the owner. They remain inhabitable two-to-three times longer than houses constructed with more recent methods, making them an excellent option for people who want to construct a home that can be passed down through many generations.
Timber framing is also popular among homeowners because it is more energy-efficient than many other construction materials—especially now, when most of them are constructed with structural insulated panels (SIPs).
What factors impact the price of a timber frame home?
Your home's location is incredibly important. This impacts the labour rates, access to labour, the difficulty of site conditions, shipping costs, permitting, and servicing fees are all factors.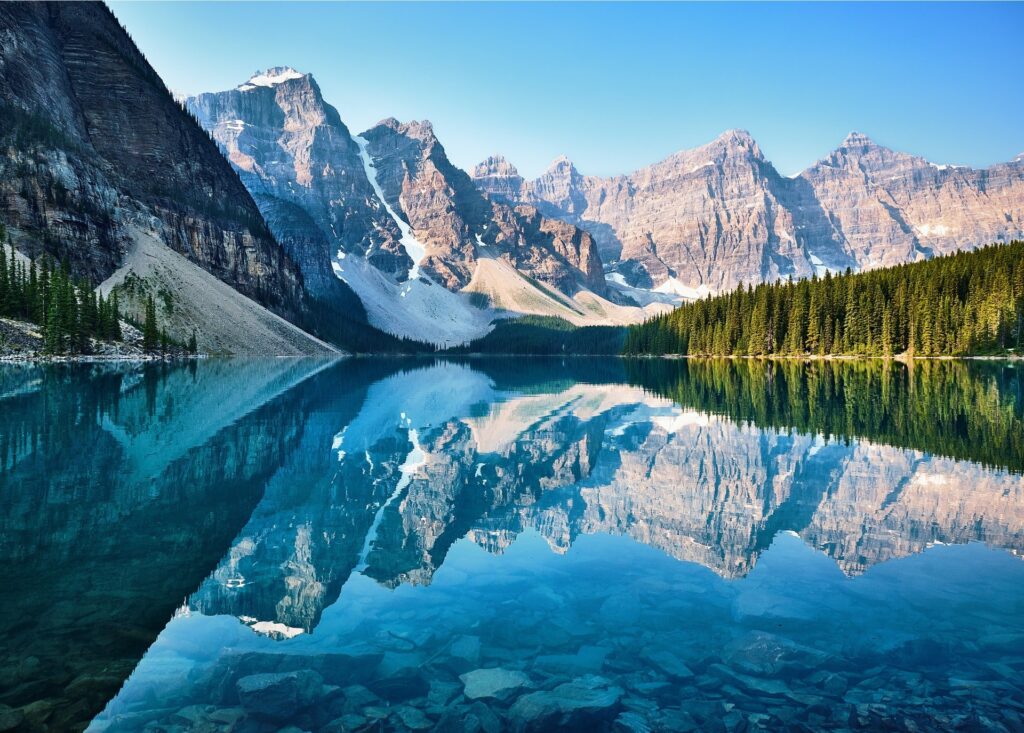 What Are The Design Factors That Impact the Final Cost of Building a Custom Timber Frame Home?
The most important element affecting the cost of your timber frame house is floor space, but there are a number of design alternatives to think about that might help you save money.
Timber Frame Home Cost Factors
Timber framing and density
Finished
Roof lines
Square corners
Complexity
Timber Framing and Density
The price of your project will be determined by the amount of timber frame you employ—also known as the density of the project. Hybrid timber frame construction utilizes post and beam construction in major home areas like the living room and dining area but saves money by skipping the post and beam in bedrooms and bathrooms.
Finishes
The materials, flooring, appliances, and other external house features are all included in this. The choice of basic or high-end finishes will have an impact on the final cost. Some appliances and even heating units might cost more upfront but can save you a lot of money in the long run.
Roof Lines
A complex roof system with more than one major ridge will be more costly. The dramatic presence of a vaulted ceiling may be obtained by installing straight, tall, 12-foot ceilings.
Square Corners
If there are two homes, each 2,000 square feet in size, but one features 10 square corners and the other has 20, the latter will be more expensive. A rectangular design will be the most cost-effective method of constructing a timber frame house. During the design process, we will show you different styles of homes and our clients get to choose the design knowing that there is a corresponding cost.
Windows and Stairs
A straight staircase is less costly to construct than a curved one, and fewer, smaller windows will cost less to install than a large, floor-to-ceiling option.
Our clients often choose large floor-to-ceiling windows because that is one of the main benefits of using timber frames. The space between the framing isn't holding any of the weight of the home, so you can choose to place very large, sun-facing windows. These windows let is sunlight, can help to heat the home during sunny winter days, or, just provide an excellent view of the surrounding wilderness.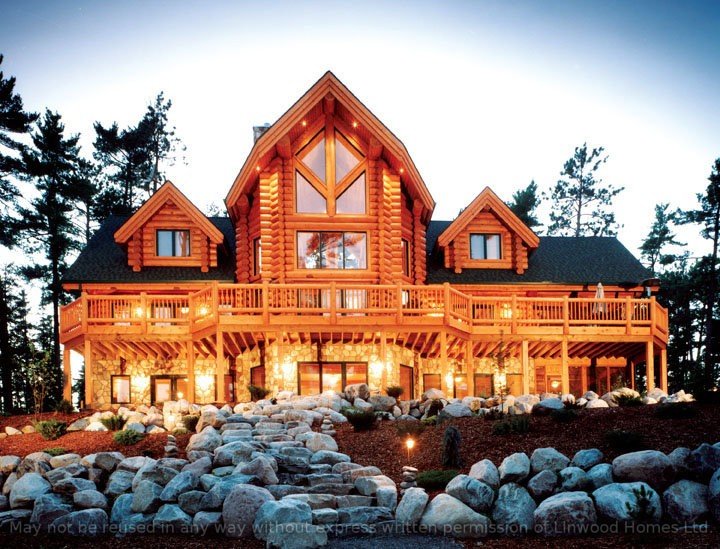 How Much Does It Cost to Build a Timber Frame Home Yourself?
Because the wood must be milled according to a plan, a sturdy timber frame house requires precise planning from the start; this is why every timber frame home will be either entirely prefabricated or completely custom built.
After we design the frame, the pieces are constructed in our factory and then assembled "on-site". Whether you're purchasing a materials kit or commissioning a completely bespoke turnkey package, you'll be outsourcing part of the labor to a timber frame provider and perhaps hiring a local home building contractor, architect, and/or designer.
Even for those with prior building experience, building a timber frame house is a difficult task. One of the most difficult criteria to meet appears early on: timber frame homes are built on-site and then lifted, necessitating the use of a crane or a large number of strong individuals in the classic Seven Brides for Seven Brothers method.
For those who enjoy a challenging job, on the other hand, there are timber frame companies that provide various more-or-less DIY alternatives—whether you want to do every beam yourself with family and friends or work in a more supervisory, general contractor-like capacity while delegating more specialized duties to the professionals. Homeowners taking one of these routes may expect to save $10 to $15 per square foot over a turnkey solution.