The distinction between post and beam construction and timber frame building is subtle, but numerous people conflate the two. Despite their resemblance, they are not identical. Both are forms of construction that create a self-sustaining framework that supports the weight of the home. The primary difference between the two types of structure is in how the components are connected.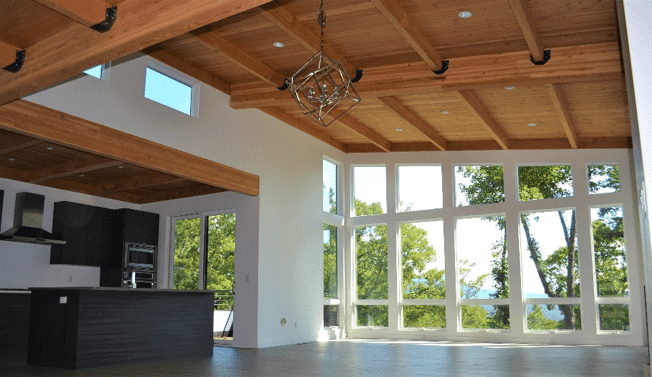 The other distinction is in the kind of wood utilized. Post and beams can be built with engineered wood such as glulams or glued laminated timber, and metal connections are sometimes used. The primary difference between post and beam construction and timber frame construction is the type of wood that is utilized.
Because the frame supports both the interior and exterior loads, load-bearing walls aren't required, resulting in large open interiors and tall ceilings. The frame is frequently left exposed, adding a natural beauty to the appearance of the house; in certain situations, on the other hand, the frame is concealed behind walls. The majority of post-and-beam/timber frames are formed in a safe environment, then labeled and trucked to a site where they are rapidly erected. Typically, the wood used in these frames is reclaimed wood or dead standing timber. These timbers may subsequently be utilized for future structures if the house is later deconstructed.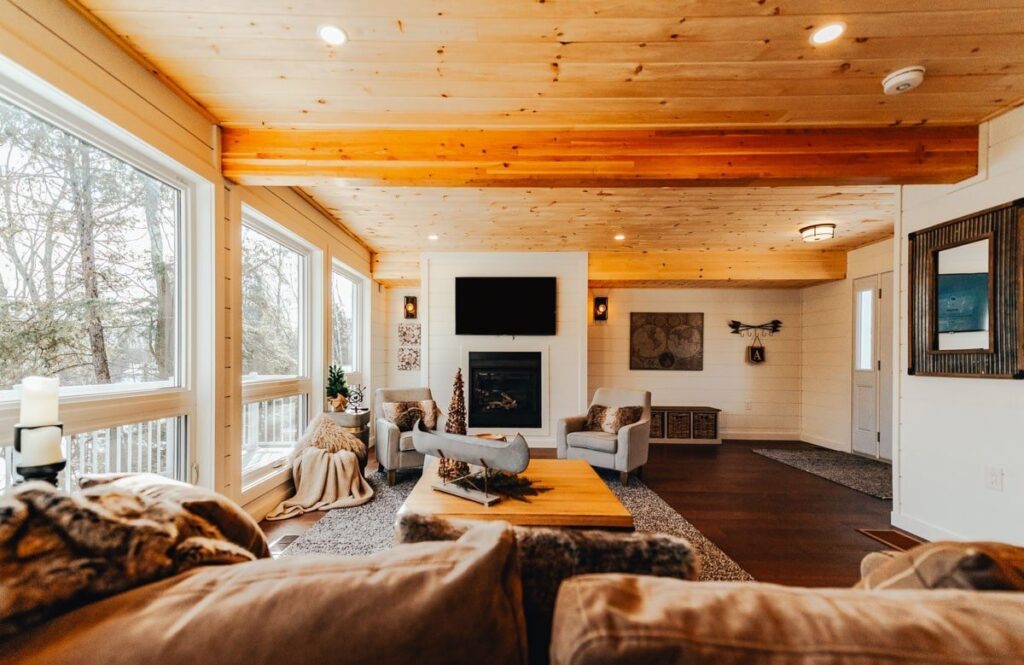 Are Timber Frame Homes More Expensive Than Post & Beam Homes?
Timber frame buildings are typically more expensive than post and beam houses due to the accuracy and time-consuming labor required to connect all of the joints. These are generally created by highly experienced carpenters, with recently acquired precision as a result of a CNC (Computer Numeric Control) milling machine.
The framework and construction of this house are essential.
Both types of construction may be completed with structural insulated panels (SIPs) or panelized parts, both of which result in a very energy-efficient and attractive structure.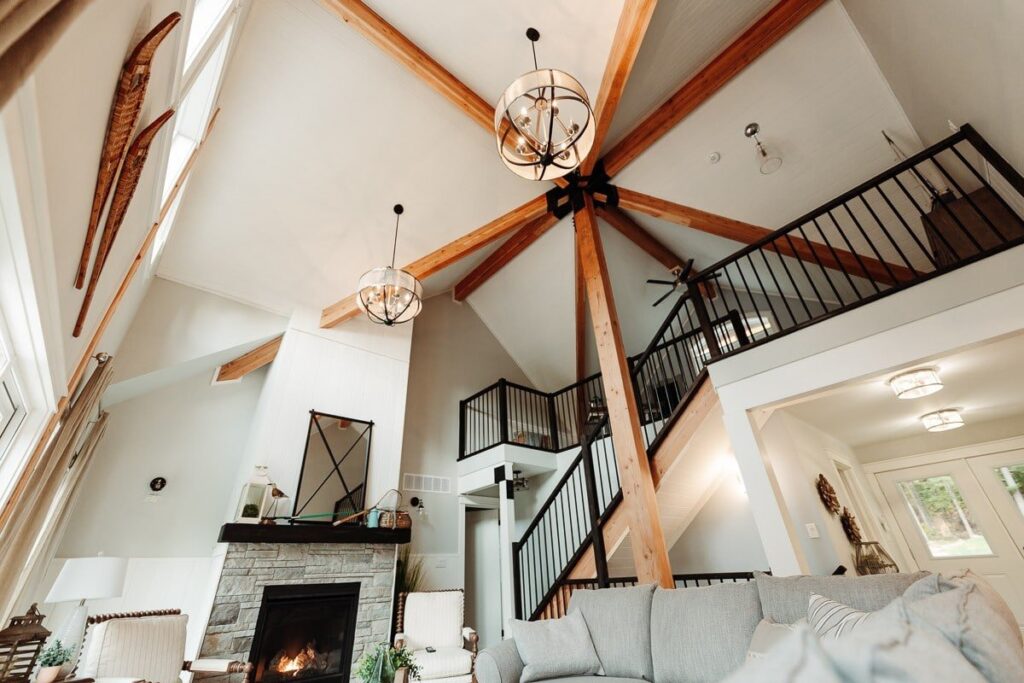 This post and beam/panelized home features metal joinery. Those are the black sections that you can see connecting the large pieces of wood. They can be an excellent accent within your home that pulls together other features like your railings, fireplace and chandeliers.
Are post and beam or timber frames more common at Timber Ridge?
Timber Ridge Homes builds more post-and-beam homes than timber frame homes, but our clients may construct unique versions of timber frames as well. These are generally one-of-a-kind projects that require a custom quotation. Both designs are attractive, and they're also quite practical.
Start Your Next Project With Timber Ridge Custom Homes
Check out our customizable timber frame home building plans, and choose from over 500 customizable designs.
We're here to help you with your design plans. We are ready to assist you in any way we can if you are interested in creating your ideal house. To discuss your project needs and objectives, connect with our staff for a free consultation. We look forward to working with you and look forward to hearing from you soon. To get started, contact.