If you could wake up in the home of your dreams, what would that house look like?
Take a moment to imagine the feeling of walking into your custom-designed home for the very first time.
We all have that dream home we've always wanted – whether it's cozy, large, modern, or log cabin style, your home is a reflection of your lifestyle and should perfectly fit your needs.
Your dream home can easily become a dream come true with the help of a quality custom home builder. From the design process all the way to the walk-through, here are some of the advantages that our clients enjoy when hiring a custom home builder.
1. Ideas and visions are enhanced
An experienced and professional custom home builder listens and understands your wants and needs for your custom designed home. Designers, architects, and contractors have the expertise to enhance these ideas with add-ons and suggested changes that homeowners may not know is an option that is available to them.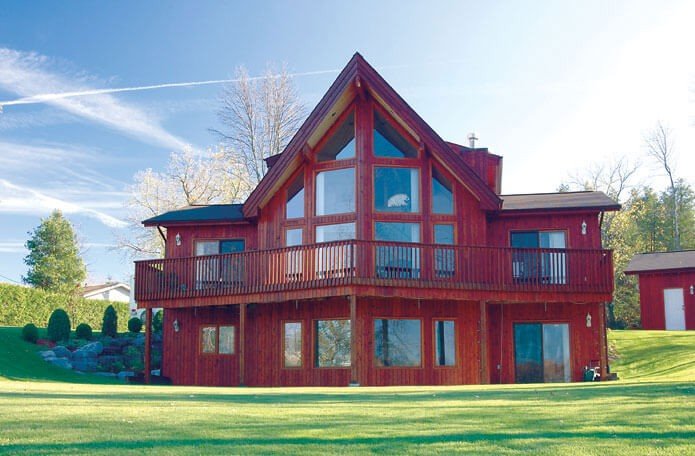 At Timber Ridge Homes, we use 3D technology to conceptualize your idea so that you can see your dream home as it would be on a computer screen. This allows clients to see their vision come to life and make any changes before construction begins.
2. You will save money and time
While many believe custom designed homes are costly and time-consuming, when you work with a quality custom home builder, they can recommend cost-effective materials and suggest eco-friendly solutions for a greener home that will save you money in the long run.
For individuals and families who are searching the market to buy a home, the process can be time-consuming and, more than likely, any home available in the market won't check off all of your boxes.
Furthermore, renovations and repairs on an already existing home can drive costs up. A custom-designed home eliminates the time you spend searching for the right house for your needs and can save you money. Custom home builders also work consistently with suppliers to save on material in bulk and can share those savings with their clients.
3. Custom home builders have relationships with subcontractors
Most subcontractors prefer working with custom home builders who have extensive experience and maintain an excellent reputation. Custom home builders build many houses and naturally forge strong relationships with subcontractors.
A great advantage of working with a knowledgeable and trusted custom home builder is the guarantee that you'll have access to some of the best subcontractors and design team in your area.